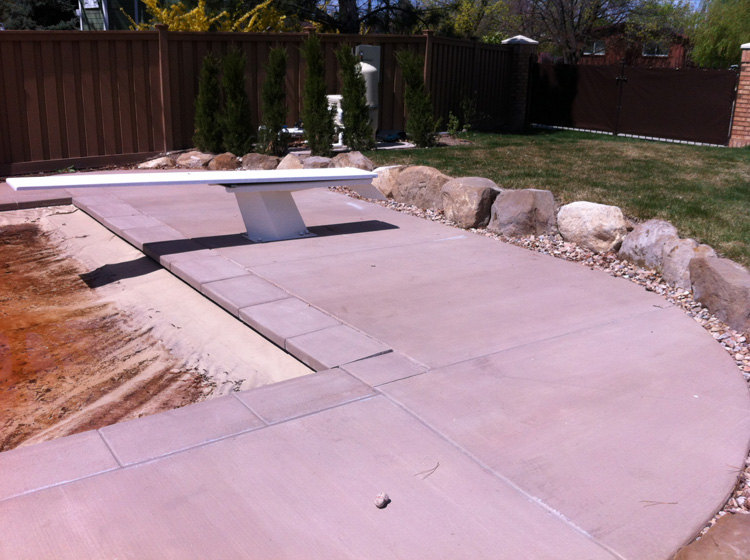 POOL RETAINING WALL
March 26, 2015
It's fall here in the intermountain west, and it's time to make sure our yards are ready for winter. Here is a month-by-month list of tasks to complete to get your lawn and garden ready for the upcoming cold months.
September:
Reduce lawn water to 1-1.5 inches per week. This can even go lower or even be eliminated with sufficient rainfall
Set your mower to cut the grass 2-2.5 inches tall.
Aerate and overseed your lawn to help thicken grass as needed
Apply a high nitrogen fertilizer to your lawn. This is the most important fertilization on the year. Slow-release varieties are best.
Clear debris from the base of roses.
Plant new shrubs and evergreens.
Plant fall annuals.
October:
Drop the height of the mower to cut the grass to 1 inch.
Drain and winterize your sprinkler system.
Detach your hose from the house to prevent broken pipes in a hard freeze.Harvest any remaining vegetables from your garden before the hard frost.
Spray weeds with a weed killer.
Remove perennials you do not wish to keep. Trim others back to within a few inches of the ground and drop the trimmings on the dirt to create a mulch layer.
Rake up fallen leaves to allow your lawn to breathe.
Plant spring bulbs.
Till remaining vegetable plants into the soil to mulch for next year.
Trim long rose canes.
Clean out rain gutters, removing the fallen leaves and debris of the season. Check downspouts.
November:
Apply 1 pound of nitrogen (21-0-0) per 1,000 square feet to your lawn.
Spread a layer of mulch over your planting beds to serve as a blanket for your plants over the winter.
Prune dead tree limbs. These are more likely to fall and create hazards due to the wind and snow of winter. General pruning is not recommended in the fall.
Fall can be just as busy of a time in the yard and garden as the spring. When you take the time to properly prepare your lawn and garden for winter, the next year's garden will be better for it.